In April, 19, 2017, the next scheduled workshop 'Interactive learning tools and methods in the process of teaching media literacy', held by media expert, leading partner of the Academy of Ukrainian Press, Doctor of Education, professor, Tetiana Ivanova.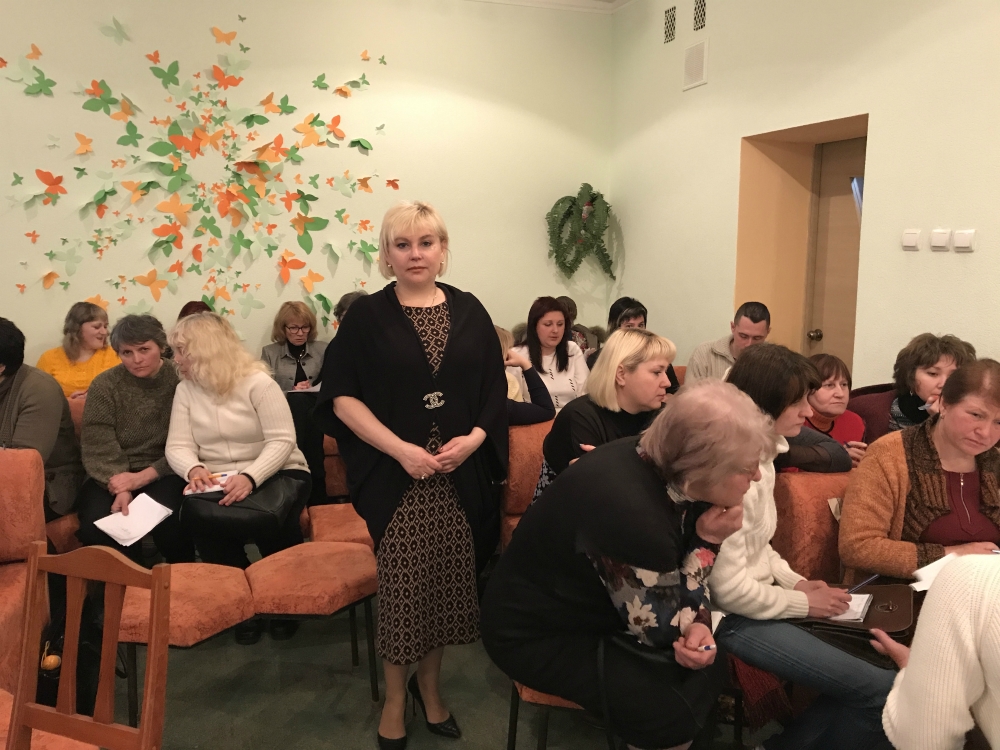 Despite of sudden snowing, it was especially and springlike warm at Oles Honchar Poltava Regional Library for Youth, where the event was running. It was also warm because Poltava teachers defined tolerance, empathy and ability to deliver media literacy ideas, respect to social attitudes of students as the most valuable human qualities.  'The truth, being rendered with a good attitude and belief in students, will be perceived by them more efficiently than hundreds of the smartest theories and conceptions', – so the workshop participants shared with their experience. That's why such games as 'All by itself', 'Me media environment', 'Sugar and lemons' are affecting students both emotionally  and appeal them to thinking it over and analysis, learning from their personal experience. Teaching media literacy is cultivating among youth serious attitude to basic cultural values such as reading belles-letters, referring to art, self-development and self-improvement.  This can be done by 'education of good' advocated by the great Poltavite, Ukrainian philosopher and teacher, Ivan Andriyovych Ziaziun.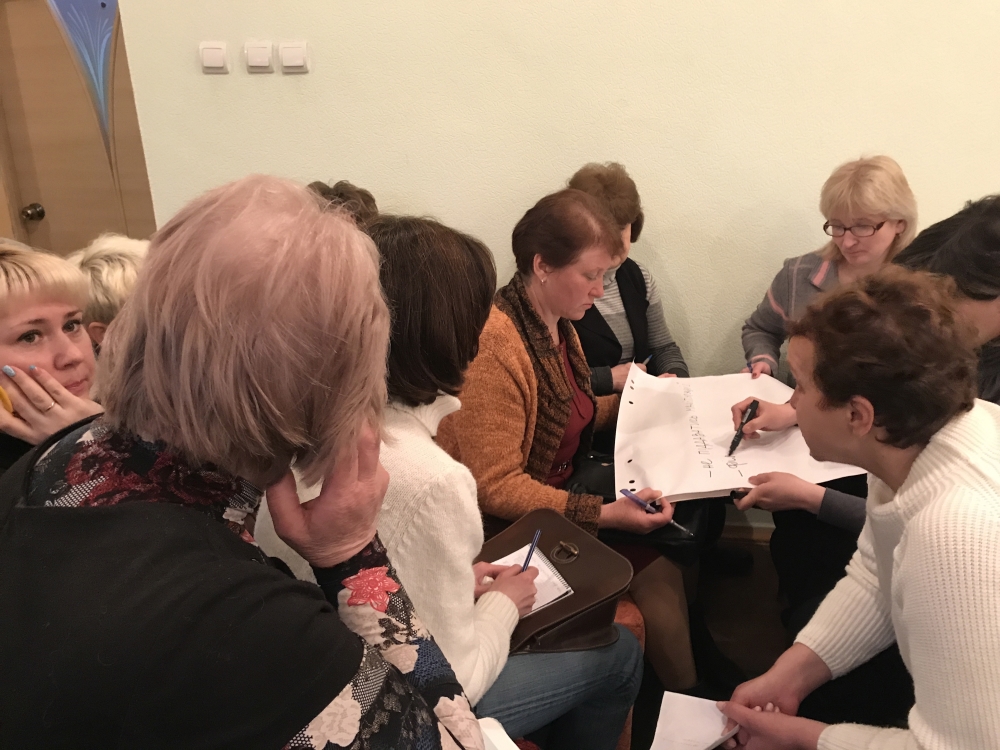 This event and the project on media literacy implementing in Ukraine are realized due to the support of the American people given by the U.S. Agency for International Development (USAID) and Internews Network. The contents expressed during this event are the responsibility of the Academy of Ukrainian Press and do not necessarily reflect the views of USAID, U.S. Government and Internews Network.