Critical thinking is your shield. It is forged by a rare master - yourself. Its function is to give you the ability to process information independently without referring to anyone or taking anything for granted. Most people don't want to create a shield because they don't believe in themselves and don't know where to start.
Critical thinking is your sword. Its function is to protect your mind, emotions, and health in a conflict environment undergoing critical changes and losses daily.
Developing this skill - thinking in the modern world - is not an easy task. But if you dare believe in yourself, the result will not last long. You will learn how to solve problems, you will no longer be bothered by secondary issues, and you will not panic about the information you consume.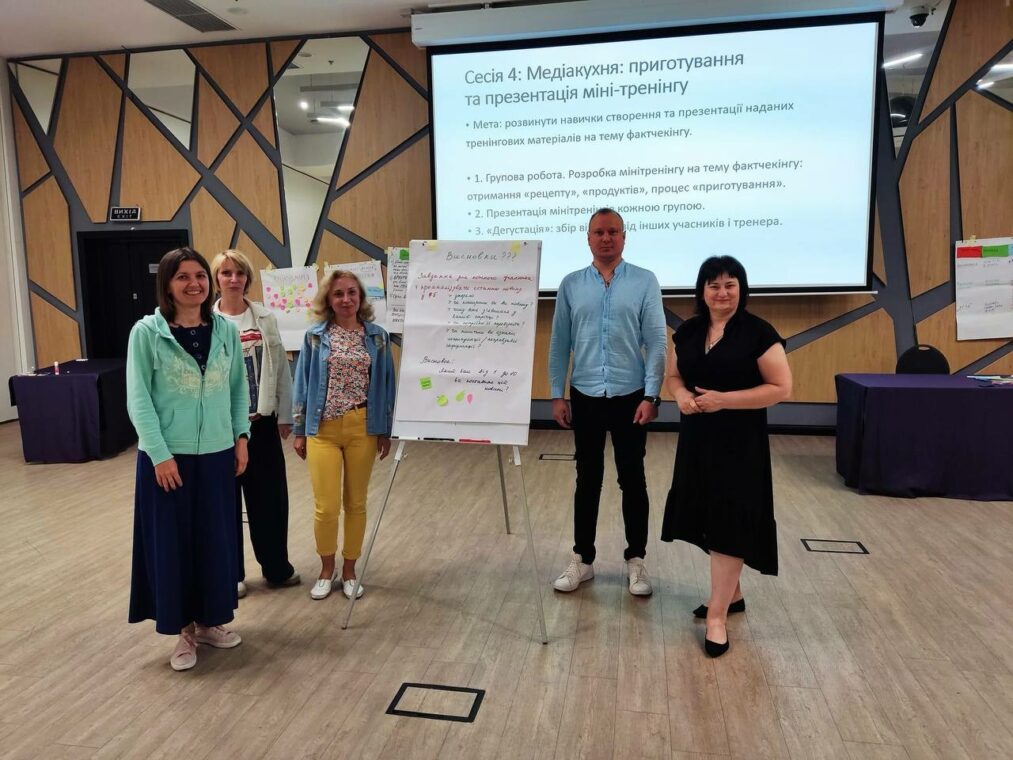 In September 2023, the Academy of Ukrainian Press (AUP) implemented the second stage of the training project "Countering Disinformation in the Context of the Russian-Ukrainian War as a Tool for Bridging the Trust Gap". All activities focused on training media literacy trainers to disseminate the knowledge gained to others.
AUP's partner in the project was the Center for Media and Digital Literacy at the Institute for Media and Communication Studies at the Free University of Berlin (Germany).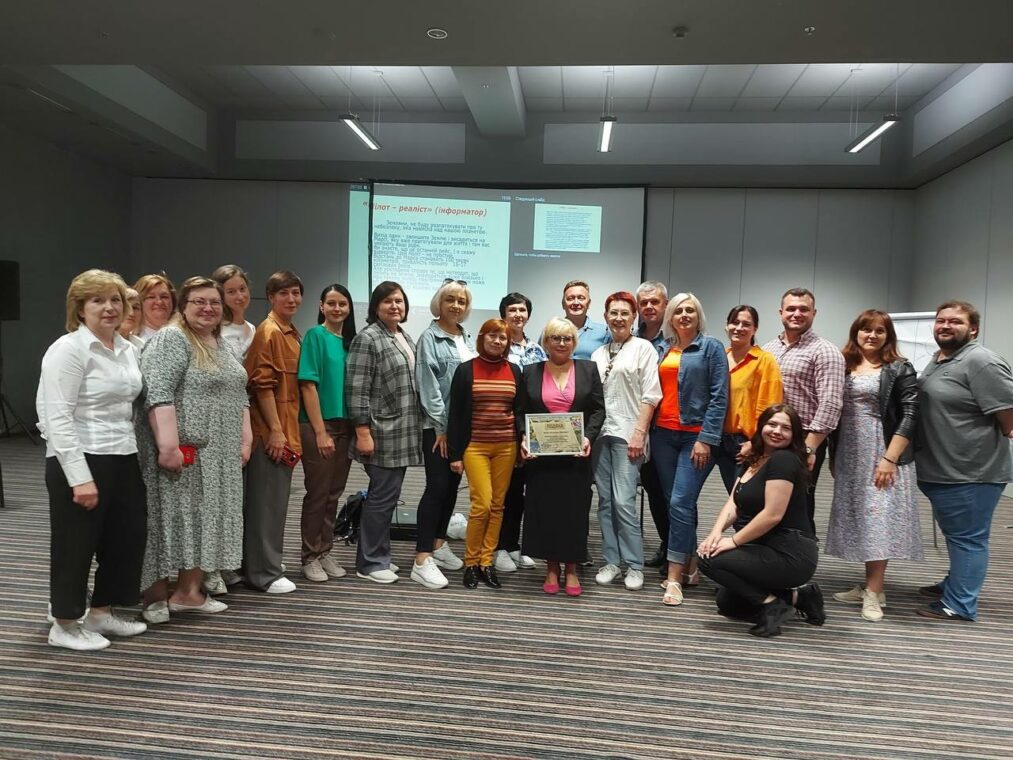 "It's impossible to teach media literacy once and for all," says media expert, Doctor of Pedagogical Sciences, Professor, Head of the Department of Social Communications at Mariupol State University Tetiana Ivanova.
With the development of critical thinking, technologies for influencing information consumers are also improving. This is especially true today, during Russia's full-scale invasion of Ukraine. Kremlin propaganda, Russian narratives and fakes, IPSO and manipulations encourage us to be vigilant and keep our front - the information front - in good shape. This is what the training program was aimed at," the expert added.  
The 105 activists learned how to prepare for the training, what to study, how to get an engaged audience, how to keep the group interested and how to provide participants with knowledge. Following the three-day training, they received certificates and knowledge that they will pass on.
Serhiy Shturhetsky, media trainer, journalist, head of the Independent Media Trade Union of Ukraine, believes that media literacy is the key to life: "We heard such phrases during one of the training exercises initiated by the participants themselves," said the expert and added:
"During the war, many things become more important, and media literacy skills sometimes become the key to survival in extremely difficult conditions. At the training, we discussed methods of combating Infowars, training tools, the impact of artificial intelligence and the possibility of putting it at the service of media literacy. I am confident that the enthusiasm and skills demonstrated by the participants during our meetings will be the key to interesting and meaningful training they will soon conduct."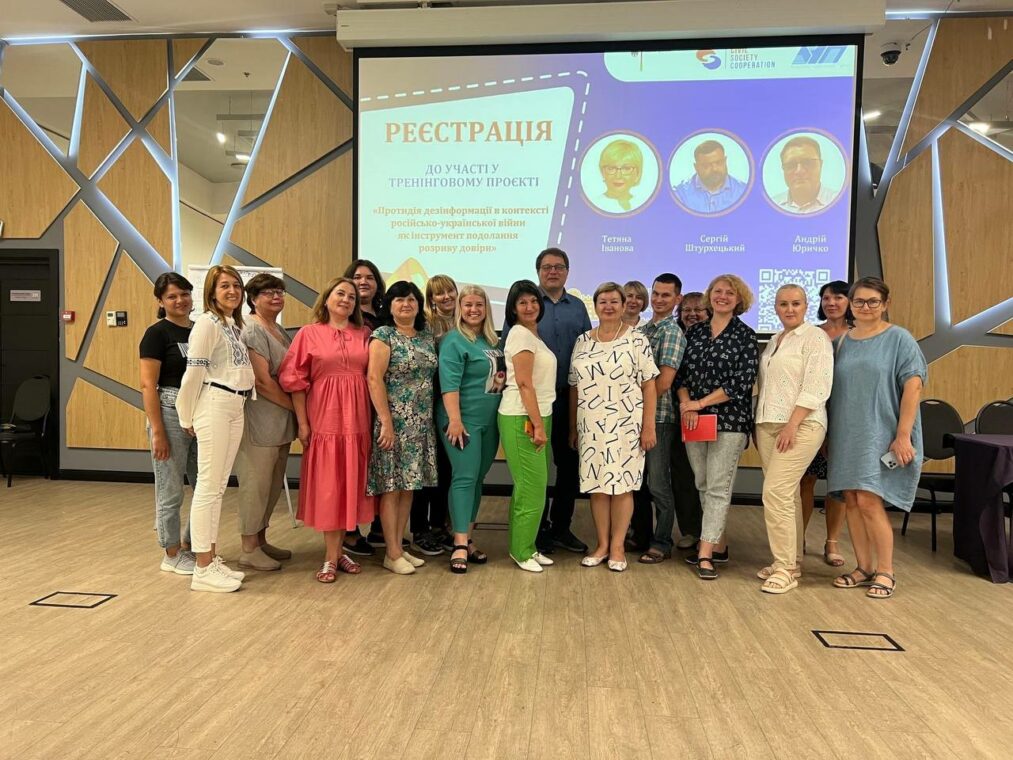 "The peculiarity of Ukrainians is to discuss and debate but remain critical of Russian fakes," said Andriy Yurychko, a media trainer and lecturer at the Institute of Journalism at Taras Shevchenko National University of Kyiv. "There is no point in analyzing where the Russian news is false and where it is true, if the whole point of Russian information policy is to confuse and deceive Ukrainians. The AUP provides mechanisms and tools for identifying propaganda, countering it, and applying critical thinking in life."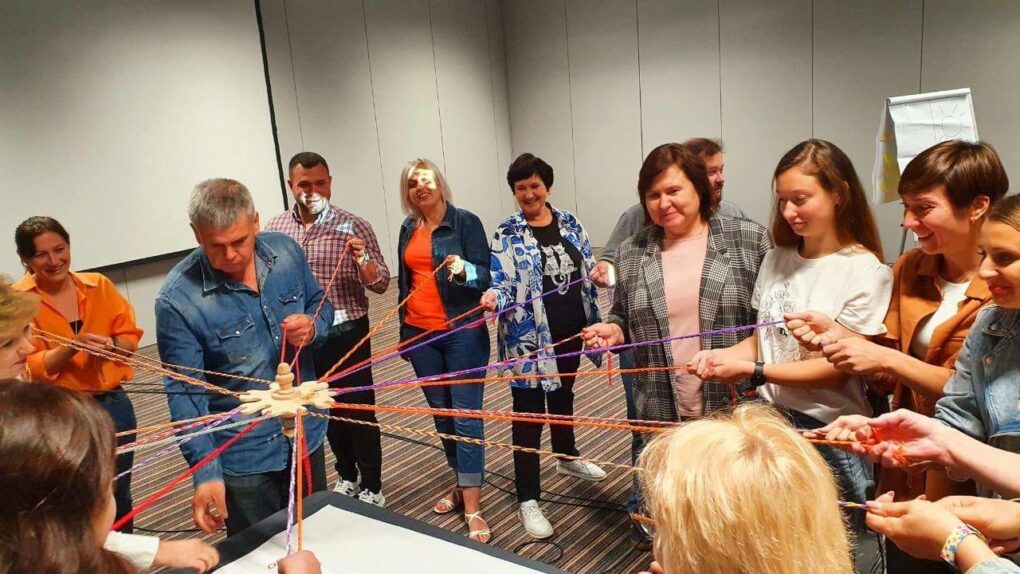 What are the opinions of our participants?
"Today, unfortunately, not everything that is called 'training' is what it is in reality. I am grateful for a true "training for trainers", the relevance of the topic, practical tools and professionalism of the trainers during the three media days. Thanks to the trainers' skill, I could actively engage in the role of a presenter, expert, editor, or journalist and presented my projects to other colleagues with my team. Active communication in groups made it possible to naturally come to a common decision or conclusion that contributed to developing or acquiring the necessary skills in infomediate literacy." - (c) Yulia Zorya, Cherkasy.
- "Along with missiles, the occupiers attacked us with fakes, manipulations, rumours, and all kinds of information junk. Even those who considered themselves resistant to Infowars were spreading dubious news. I was happy to receive a letter informing me I could join the training project. How many warm moments have I experienced in just three days! When you start to delve into what you do, you realize how lucky you are to be a part of such an important activity. I am grateful to the wonderful trainers who generously shared their knowledge and experience. Media literacy is relevant; our task is to learn how to be media literate and teach our environment. We are fighting not only missiles but also fakes," (c) Natalia Ponomarenko, Sumy.
- "During a brutal war, a war of democratic principles and totalitarianism, a war not only for territory but also for brains. I was once again lucky to learn from professionals. I am sincerely grateful to the AUP for organizing the training. Professional trainers taught me how to protect myself from direct and hidden media influences, taught me how to identify propaganda messages and build alternative narratives, and provided me with a bulletproof vest to counter the aggressor's information weapons." - (c) Oksana Rud, Lutsk.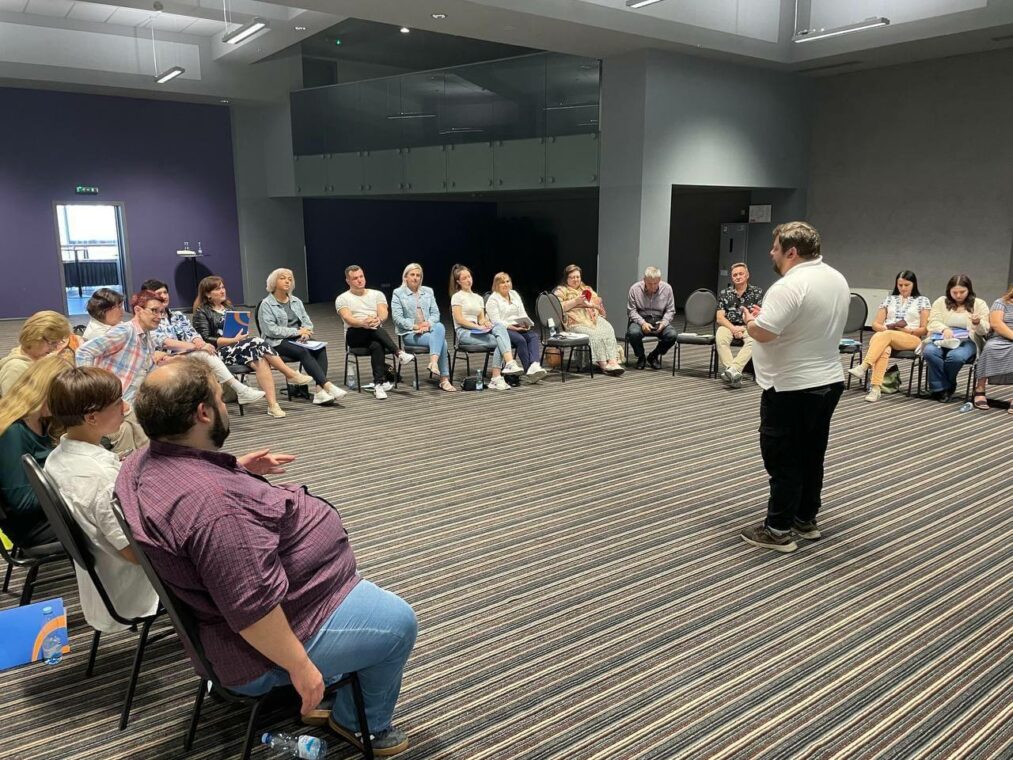 Do you have a shield and a sword in the form of critical thinking?
* The Center for Media and Digital Literacy (CeMIL) at the Free University of Berlin is part of the Institute for Media and Communication Studies and has state-of-the-art expertise in media literacy. He has many years of experience in conducting trainings and research with journalists and communication scholars from Eastern European countries. He has also successfully managed other projects under previous rounds of the Eastern European Partnership Programs.