A Portuguese TV channel RTP crew was injured when Russian missiles shelled the center of Kharkiv this morning. The journalists were not injured, but their vehicle was destroyed.
"The window frame hit me, but I'm fine. All of us are safe, but I thought it was over..." Andriy Kovalenko, the Ukrainian producer of the Portuguese film crew and executive director of the Academy of Ukrainian Press, comments to the NUJU.
The AUP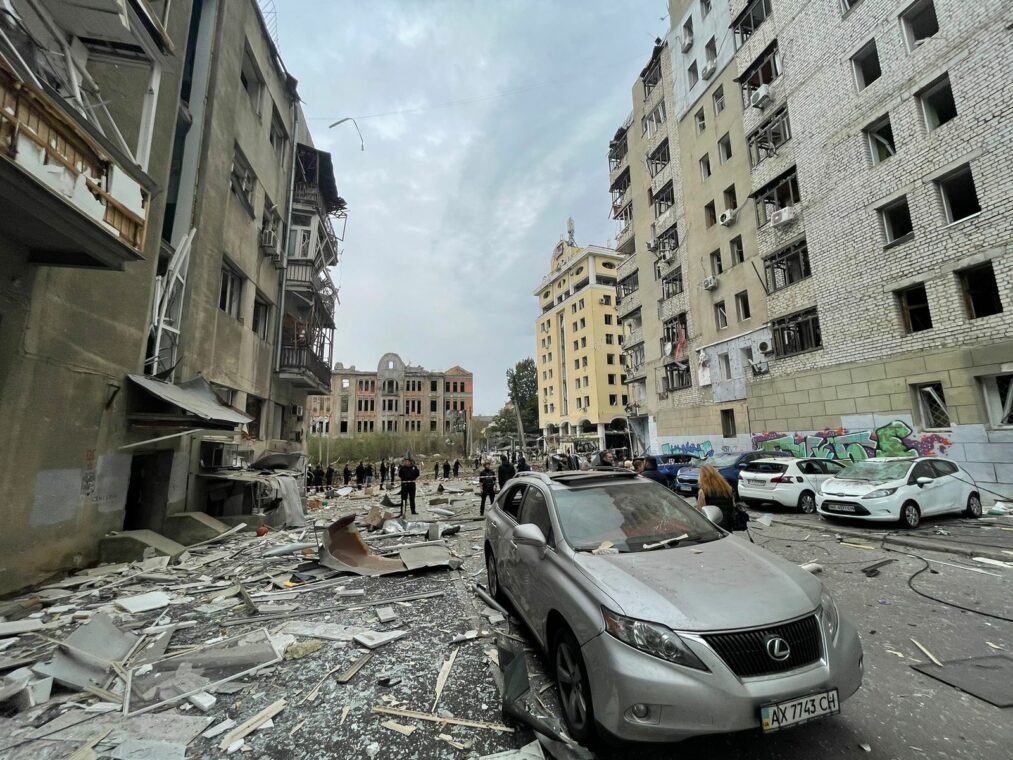 constantly helps international media to work in Ukraine, and the NUJU provides protective equipment for its colleagues.
In general, RTP journalists were planning a trip to the front line in the Donetsk region, and on the way from Kyiv, they stopped in Kharkiv.
Today, we had plans to visit the village of Groza, where a Russian missile killed at least 51 local residents yesterday.
"The missile came almost to the hotel," says Andriy Kovalenko.
The hotel is very popular among journalists and representatives of various international organizations who visit Kharkiv on business trips.
The NUJU points out that the shelling of hotels and catering establishments used by journalists on business trips (hotels in Kharkiv and Zaporizhzhia, a pizzeria in Kramatorsk) by Russian missiles is a deliberate tactic of the occupiers aimed at intimidating journalists and representatives of the civilian sector.
The National Union of Journalists of Ukraine expresses its full solidarity with Andriy Kovalenko and his Portuguese colleagues and will inform international partners about the new war crime.
Source:
https://www.facebook.com/sergiy.tomilenko/posts/pfbid0yqxXYUFbzSQuEr9fmzxK3GWoumCmVKTfTdggG18WGepmg2pm8QF7xUk7uaUBQSAbl