One of our goals is re-training of journalists. With this purpose we are conducting the training sessions on explanation of cases that can happen in professional life of a journalist. In cooperation with Friedrich Naumann Foundation for Freedom, we conducted a workshop "Standards of Journalism during Elections" for 20 participants on July 8-9.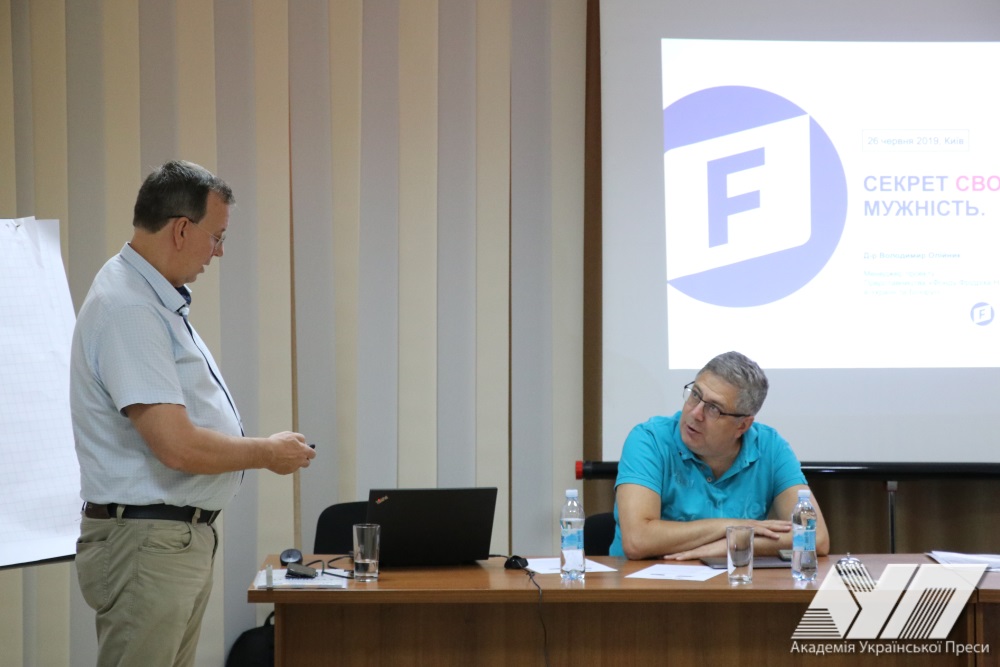 The relevance of event was mentioned by Volodymyr Oliinyk, project manager of the Foundation, as he said: "People responsible for media content sometimes deprive citizens from a possibility to make their own conclusions, prevent access to the facts, instead they are appealing to emotions, and breaking news for higher rates. So, Friedrich Naumann Foundation works on quality media development for the sake of ultimately standardized activity".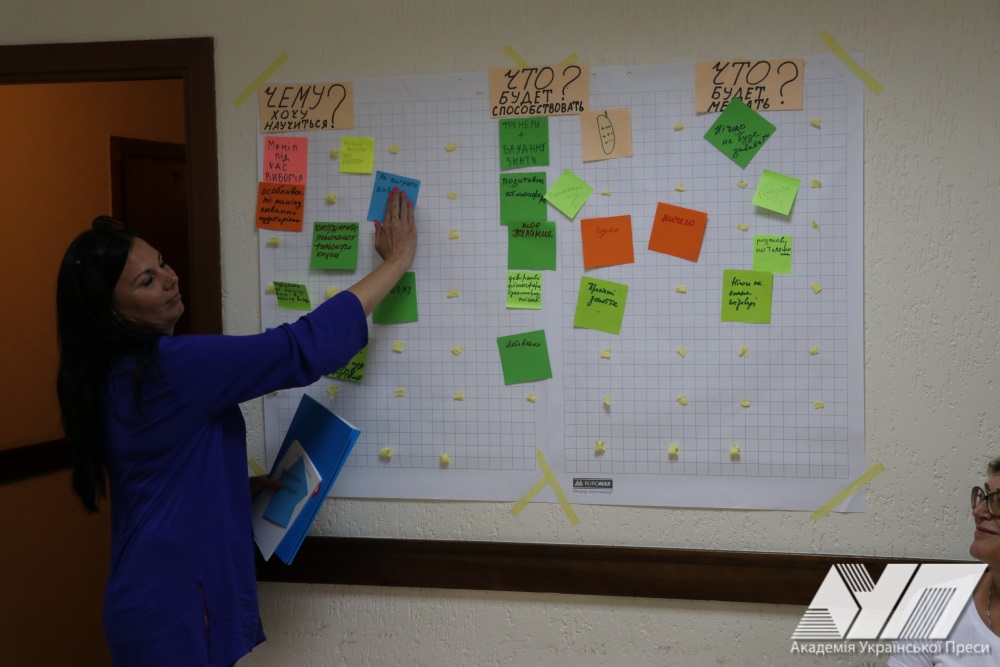 Valeriy Ivanov, president of the Academy of Ukrainian Press pointed out: "Lying makes media and journalism career unavoidably collapse. Only verified facts should be taken as a basis for material, not one's imagination, predictions or impressions. Mentioned things are followed by populism and do not have any concern to the world standards of journalism".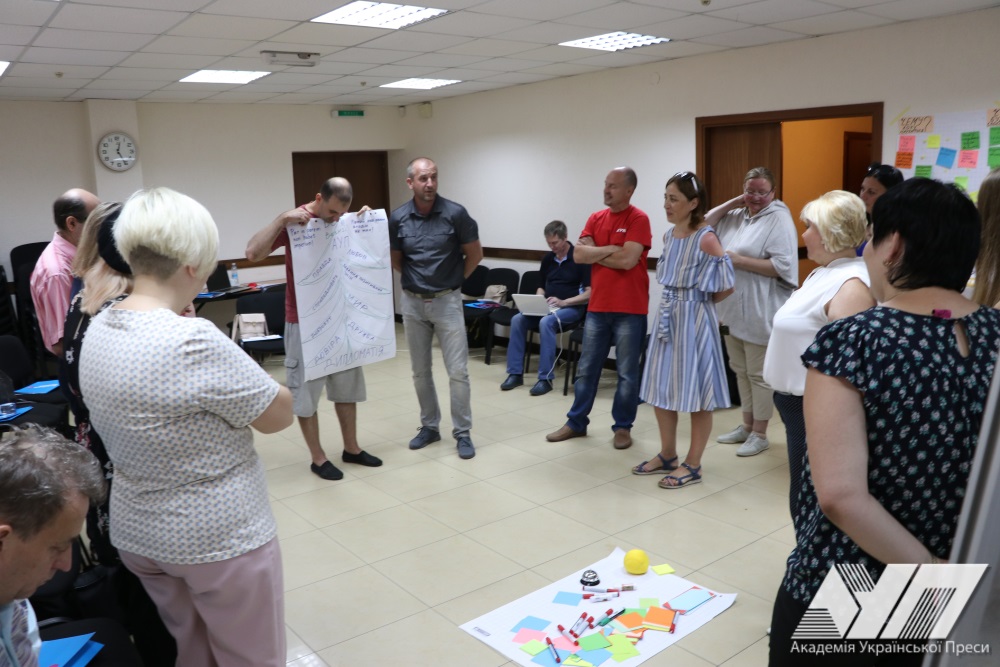 "Unfortunately, a high intensiveness of communication processes leads to false messages. This is frequently based on hype or schemes elaborated by political technologists, and are incorporated in daily pre-election political life", emphasized prof. Tetiana Ivanova, media expert, major partner of the Academy of Ukrainian Press".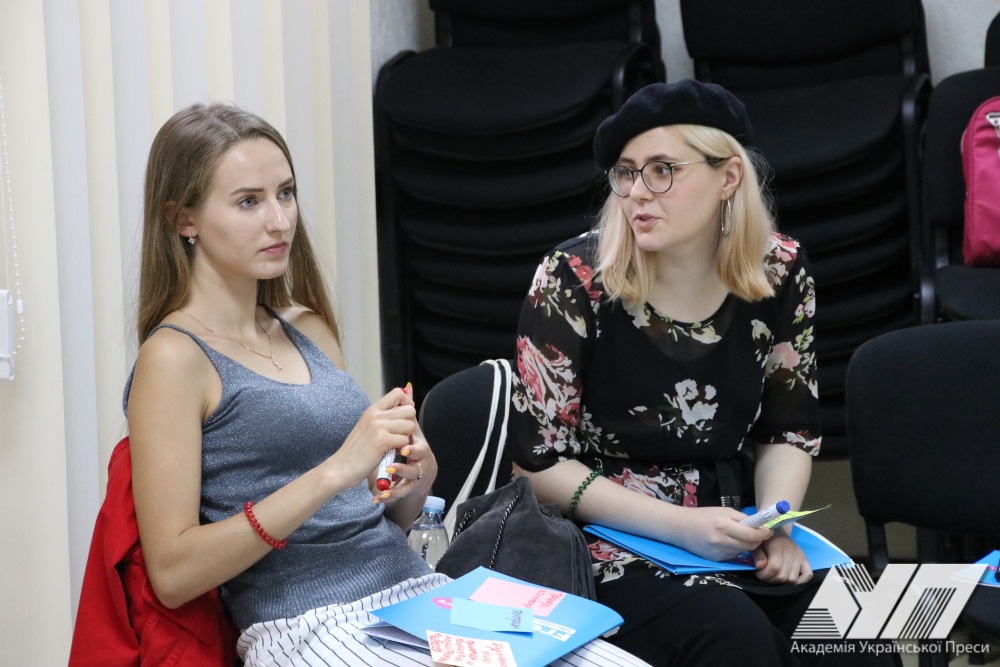 Large-scaled three-year joint project of the Academy of Ukrainian Press and Friedrich Naumann Foundation for Freedom (with the support of the Ministry of Foreign Affairs of Germany) is aimed at re-training of Ukrainian journalists.
Gefördert durсh die Bundesrepublik Deutschland
With the support of the Federal Republic of Germany