"Without critical thinking, nowadays, no person can exist" – said Nataliia Khomenko, elementary school teacher from Kramatorsk (Donetsk region) at the beginning of training "Critical thinking and media literacy in elementary school" when the participants were giving expectations.
By this seminar realized with the support of U-Media Program, Internews and in partnership with the Ministry of Education and Science of Ukraine, the Academy of Ukrainian Press, that had been implementing media education and literacy since 2011, started working with a new audience – school workmates who are launching the new State Standard on Elementary Education. Understanding that the topic is in demand, as from 2018 teaching children the basic analysis of media text will become essential, we were impressed by receiving more than 10 applications to 1 place.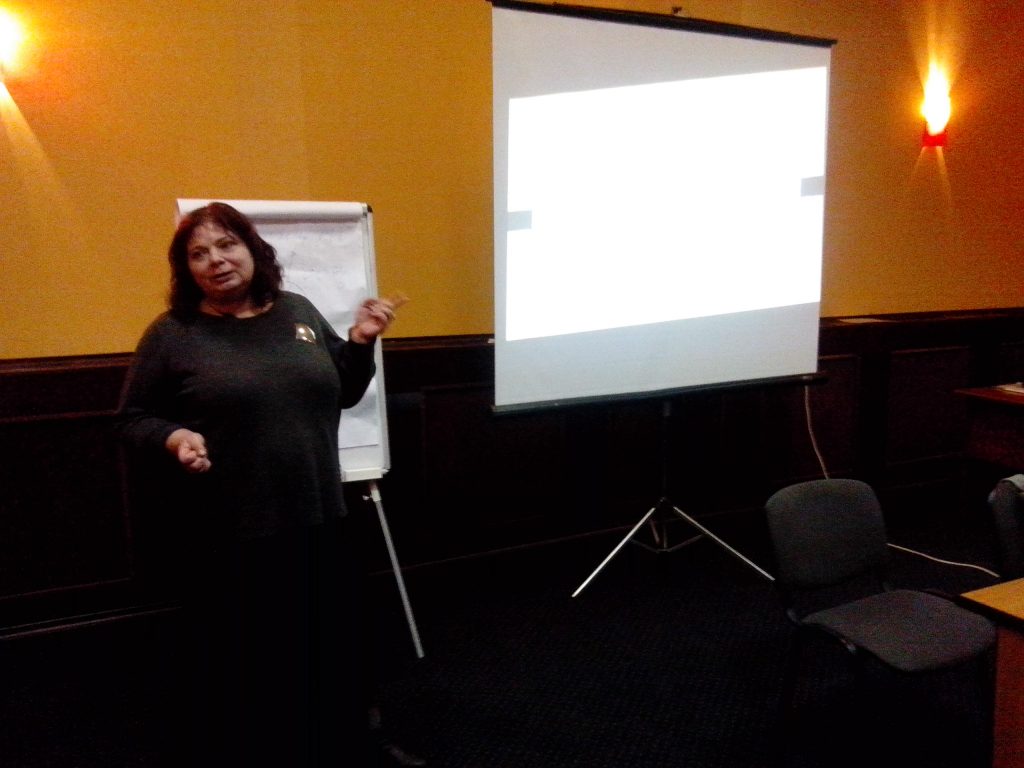 Valentyna Potapova, Halyna Dehtiariova and Inna Ivanova, practical lecturers and alumni of the AUP's Media Education Summer Schools, performed as trainers. It was important to emphasize in the audience of participants that critical thinking is one of the central concepts of media literacy. The most positive feedback received the master class by Inna Ivanova, vice-president of Pershotravensk Secondary School #2 (Dnipropetrovsk region) who convinced that children from an early age start following the behavior models  offered by media. Media characters do not feel pain or scared that is why not only teachers or parents but the whole society should provide the opportunity to obtain the skills of critical autonomy from these models.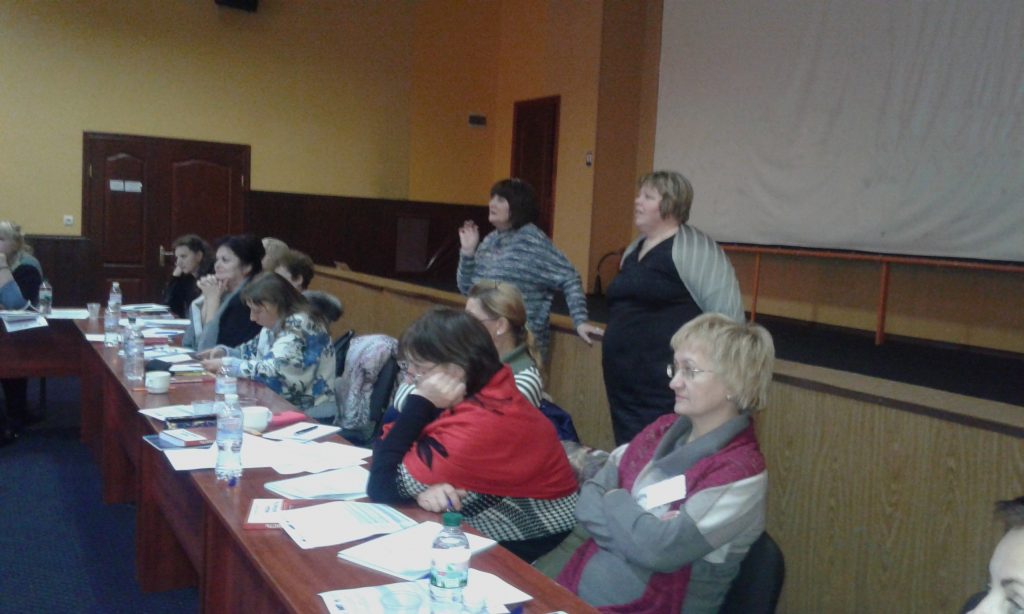 Olena Ivanova, a teacher from Lviv, thanked trainers and organizers for hospitability: "…what can be more honest and noble-minded than sharing with something one perfectly knows".
Participants promised that the knowledge they received will be shared, and 87 trainers of New Ukrainian School will soon get these skills within Lviv Media Education Workshop.
To sum it up, everybody agreed that Ukrainian society will benefit if media literacy is implemented in each Ukrainian school.
This event and the project on media literacy implementing in Ukraine are realized due to the support of the American people given by the U.S. Agency for International Development (USAID) and Internews Network. The contents expressed during this event are the responsibility of the Academy of Ukrainian Press and do not necessarily reflect the views of USAID, U.S. Government and Internews Network.