On September 21, 2019, AUP conducted a one-day specialized workshop 'Media Education Approach to Teaching English as a Foreign Language' in Kyiv.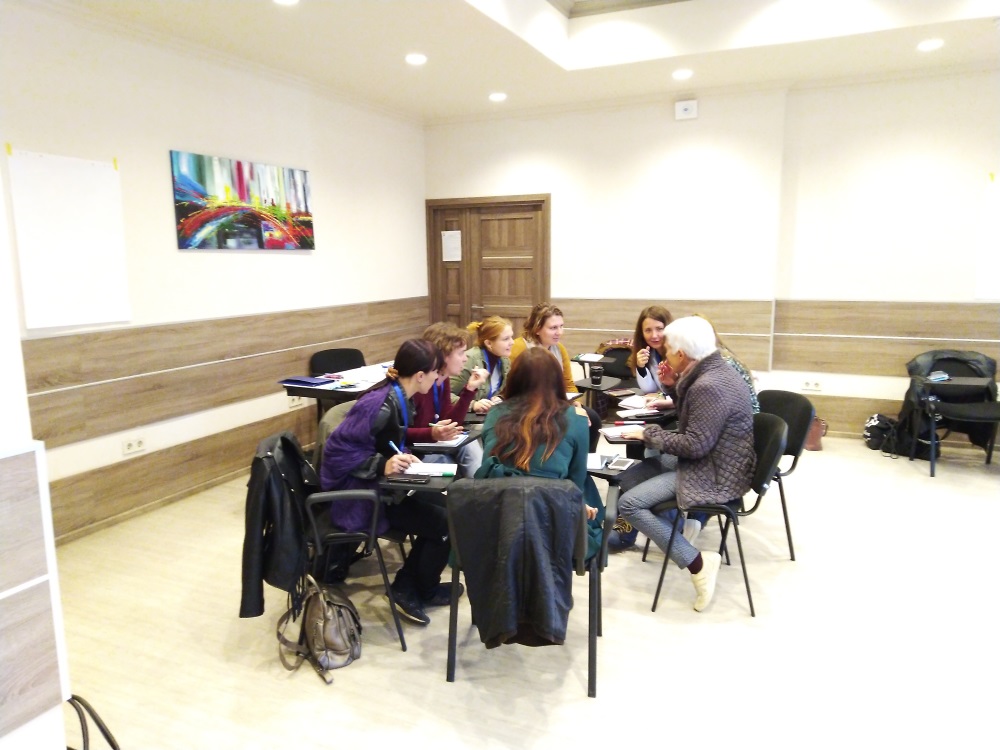 19 teachers of English from different regions of Ukraine took part in this event. Under the guidance of Artemy Ponomarevskyi, media education coach, the participants leaned about techniques of working with content at the lessons of English. In particular, the teachers practiced identifying fakes and propaganda, distinguished between facts and assumptions, analyzed media production containing the elements of ideology, stereotypes, naturalization, found out about creation of video blogs, etc. In the end all of us exchanged our vision of the current opportunities and prospectives for teaching English and the role of media in this process.
This event was made possible due to the support of the American people, which was provided through the USAID "Media Program in Ukraine" project implemented by the international organization Internews. The content of the materials is solely the responsibility of the Academy of Ukrainian Press and does not necessarily reflect the views of USAID, the US government and Internews.