We might be faced with the choice offered by a magician under the circumstances of 'technological boom' (A. Seba) and absence of media literacy. This was the main message of discussion that took place within the framework of #DMF2019. Tetiana Ivanova, media expert of the Academy of Urainian Press and media coach in the project #LearntoDiscern IREX in Ukraine, mentioned in her speech, that in the conditions of rapid informational technology development we forget about such important things as self-care and self-development, skills of simple face-to-face communication, cultural and moral values.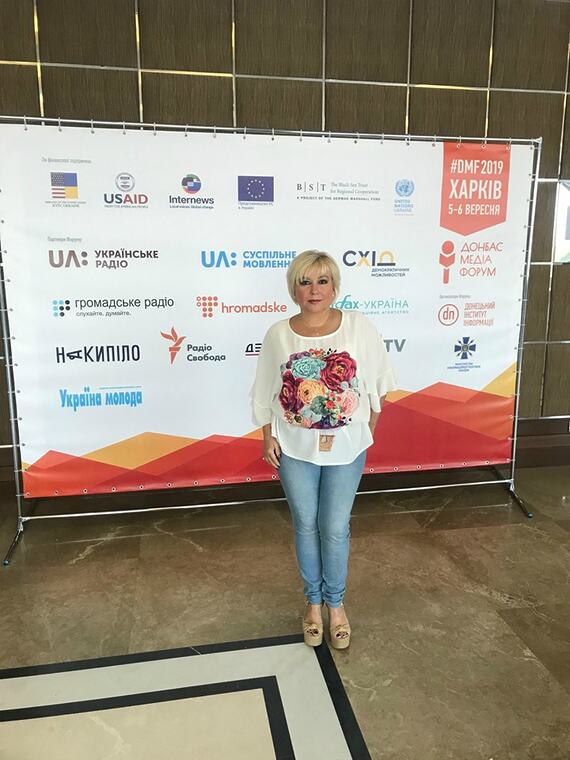 A novel 'The Wizzard of the Emerald City' dwells on two ways of building an emerald city. The first one means building really, another one – giving out the emerald glasses to all citizens. What is your choice for today?
It provides the importance of cognition and control of one's 'operating system' (Yuval Noah Harari), namely, our mind. It is used like a computer by those who own media in order to bring impact on us. For not to become a person of 'one button' interpreting the picture of the world through one's 'emerald glasses' we have only one way – to develop the culture of media consumption and media literacy.
A lot of thanks to colleagues for the dialogue, discussion and consent.
Presentation of Tetiana Ivanova>>>
Abstracts of speech given by Tetiana Ivanova>>>