Skills of critical perception are crucial at time of intensive society informatization and free access of everybody, especially young people, to various sources of information.
While teaching school-children, it is extremely important to systemize and classify the information, know about the websites, platforms and tools that enable to identify the reliability or biased character of news, realize the principles of manipulative actions, etc. The Academy of Ukrainian Press in cooperation with Konrad Adenauer Foundation in Ukraine share the opinion that media literacy is one of modern student's 'must have' competencies. On July 4-7, 2019, 24 senior school students from towns: Kreminna, Lysychansk, Kramatorsk and Hvardiiske took part in Media Literacy Summer School.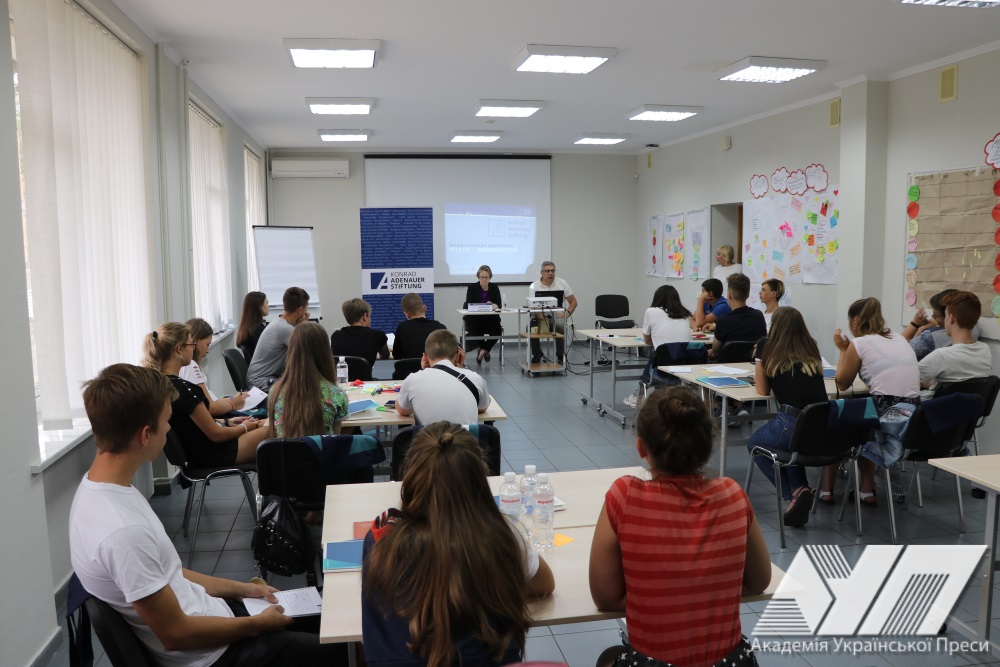 During the press-conference, Gabrielle Baumann, Head of the Office, Konrad Adenauer Foundation in Ukraine, told the participants about life and political way of the first Federal chancellor of Germany whose name was given to the Foundation. She explained, how modern German political system was established and how the postwar Federal Republic of Germany realized the importance of political education: "Above all, the foundation has been working at political education. This is because democratic form of governance provides the distribution of power into branches. One should be aware of how the state is functioning, who is responsible and what for, what is the specificity of state's political system. Political Foundations are established to ensure political pluralism and help citizens express their will. We are providing such education in Germany since the 50s of the last century".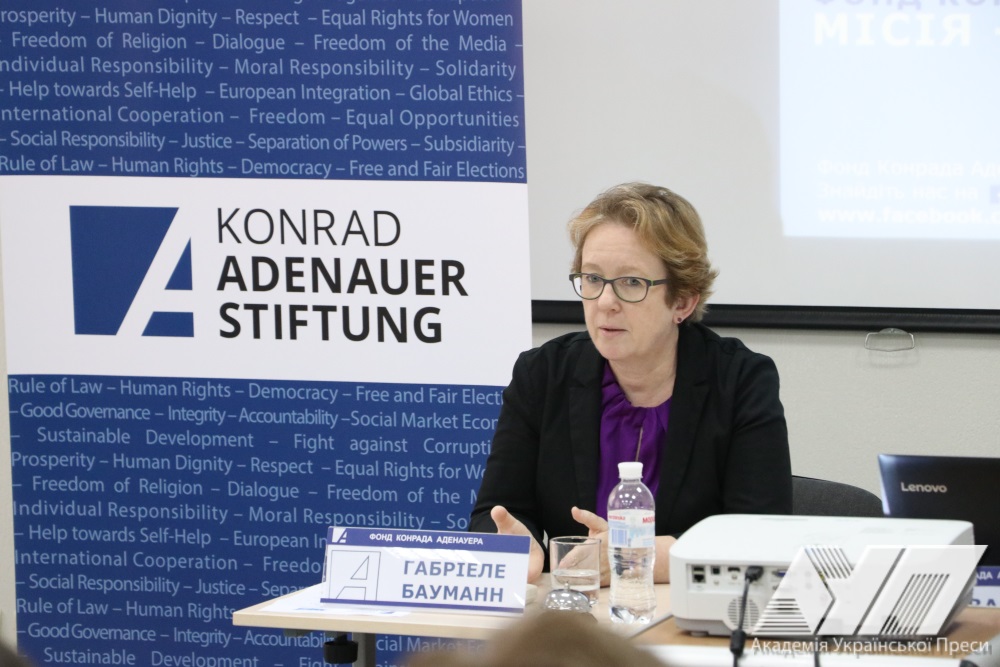 "Political education provides that citizens could make a conscious choice regarding the future of their country", supported the colleague Valeriy Ivanov, President of the Academy of Ukrainian Press, "During the summer school we will train your critical and analytical data perception from different media sources, and we hope that in future these skills will ensure a reasonable use of perceived information and one's personal data in social media".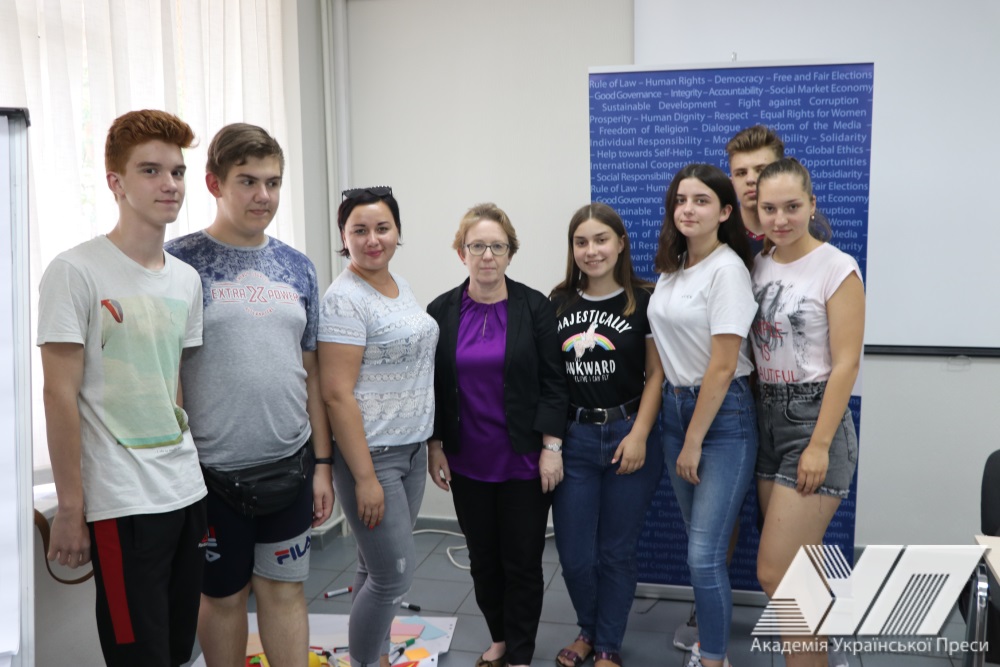 For a 4-day period, our coaches had been training the participants to distinguish between actual and emotional information coverage, to identify the level of source reliability, to differentiate expert opinion from personal expressions and facts. Activities were based on interactive and project forms of learning, creative process and team-work. Prof. Tetiana Ivanova, media expert, major partner of the Academy of Ukrainian Press, and Andrii Yurychko, media trainer, lecturer at T. Shevchenko Kyiv National University, made huge effort to develop the information consciousness of our participants.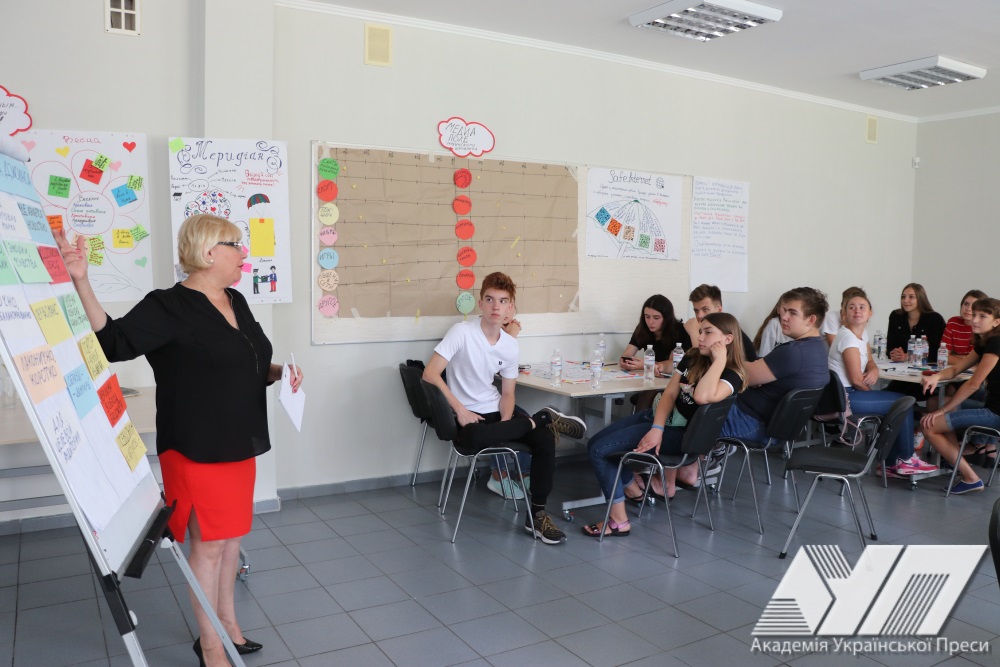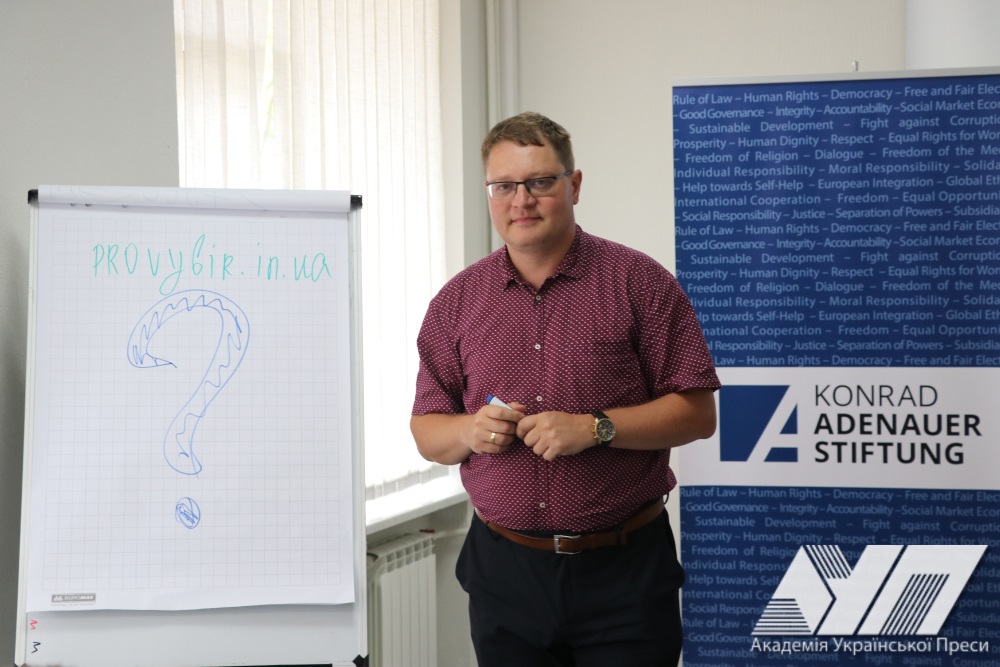 The participants also visited the National Public TV and Radio Broadcast Company, had an excursion in the Museum of Television History, visited the Institute of Journalism, T. Shevchenko Kyiv National University where we met with its Director, Prof. V.  Rizun.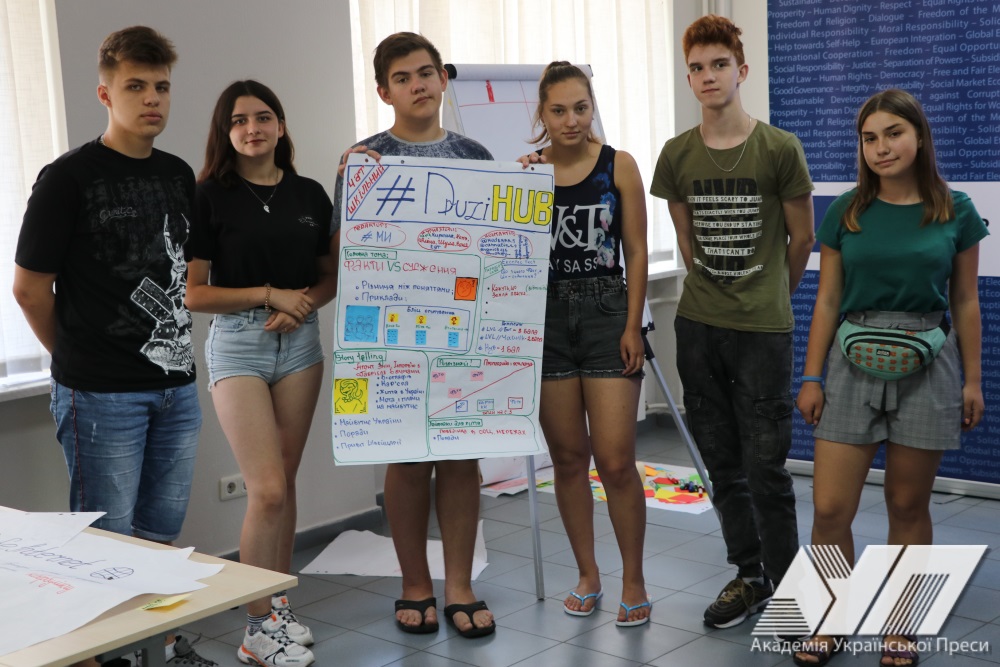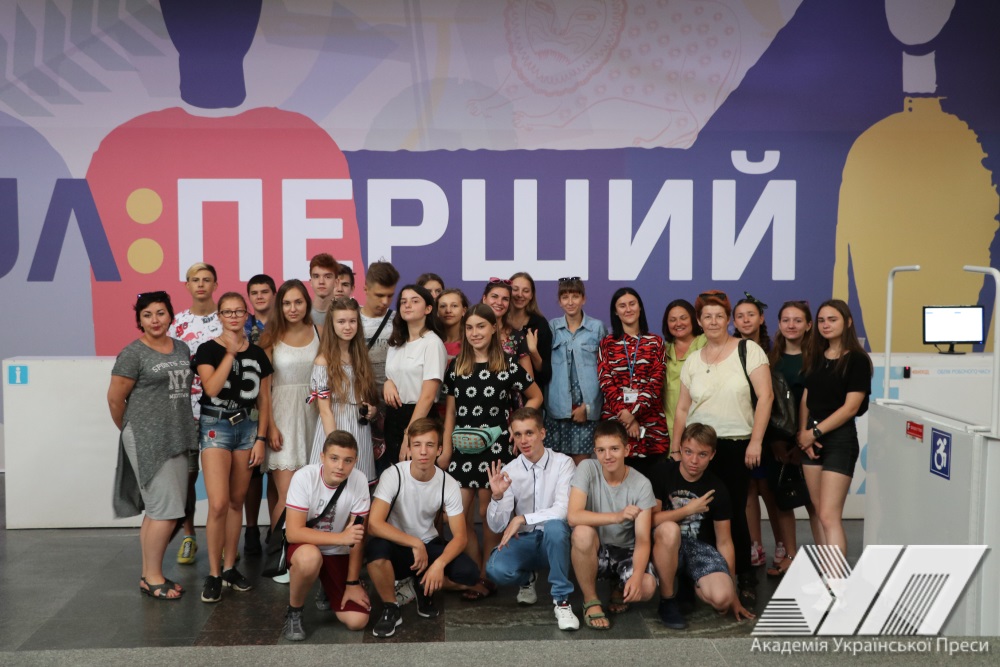 The event was organized by the Academy of Ukrainian Press with the support of Konrad Adenauer Foundation in Ukraine