Ironically, this is much easier to get poisoned by information than by anything else. This issue is especially relevant during pre-election campaigns.
On March 27-29 in Kyiv, the Academy of Ukrainian Press with the support of Friedrich Naumann Foundation for Freedom reflected together with the workshop participants on elections as time for the huge confrontations in media. That was precisely a moment of clarity for Ukrainian reporters. Won't they flinch ticking the box in a ballot of personal honor and dignity?
We have had eight panel discussions within a three-day period. Each speaker performed as an expert in a particular field of knowledge. The event was launched with giving information about the international experience in election campaigns, with a special focus on voting, electorate's behavior, work of reporters in Germany; what is appropriate and what's not allowed for journalists there.  All these aspects were introduced by Volodymyr Oliynyk, Project Coordinator at Friedrich Naumann Foundation for Freedom in Ukraine and Belarus.
While speaking in front of participants, Valeriy Ivanov, President of the Academy of Ukrainian Press, mainly emphasized on the importance to work with the reality for journalists, to cover the whole story of pre-election campaign, so that people might clearly get political overtones: "Reporters should never be distributors of lie", he mentioned.
Andrii Yurychko, media trainer, PhD, lecturer at Taras Shevchenko Kyiv National University, has told that a journalist does not have a right to decide what information may harm instead of readers: "If your political preferences restrain you, just put them aside. Make your message most reliable and trustworthy".
By the way, one should trust sociology poll results. At least, Serhii Makeiev, Head of Social Structures Department, Institute of Sociology, National Academy of Science of Ukraine, expressed his certainty in this fact. The expert explained: "Why is it worthy of trust? Poll results are mostly published by marketing companies, so receiving these orders directly depends on the reputation of polling agency, which is of prime importance. Not everyone can be bribed".
Serhii Rakhmanin, first deputy editor-in-chief of "Dzerkalo Tyzhnia" ("Weekly Mirror") newspaper is sure in one thing: "Who is reading the pre-election programs? Almost nobody". The expert remarked that it is necessary to refuse from general approaches and make an analysis considering all factors, not just one: "It is impossible to analyze everything. There should be two parts: identifying the main theme, and additional aspects. One should decide what is essential, and what's supplementary.  Analytical material is rather difficult by its content and enormous amount. This leads to detailing some bulks of information and even obvious things. There should be a vibrant emotion. You may consider it as some kind of  game with a reader".
Advice from Serhii Rakhmanin to reporters:
Never address the politicians on first-name terms, especially, during the first meeting;

«Neither» prejudice, «nor» loyalty;

Restrained respect = mutual respect;

A lot of honest enemies are characterizing you as a professional.
Tetiana Ivanova, media expert, professor, key partner of the Academy of Ukrainian Press, has ensured that any sociological data is represented taking the client's needs into account. When it concerns the political issues, black PR is widely used. During the discussion on dormant politicians' methods, we have been talking about PR functioning, triggers of candidates and their techniques on attracting the audience with the perspective claims. It is possible to get more details to the topic in the expert's post on Facebook>>>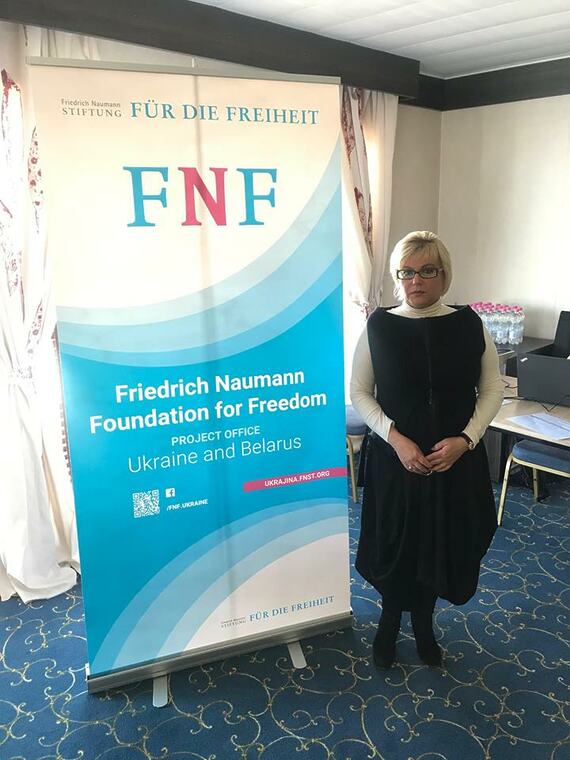 "Journalistic materials are dramatically lack of facts. Few reporters are aware of real events. Only few of them are revealing real events and recording the opinions of different target groups. There are lots of journalists' opinions, and few opinions of people", noticed Natalia Humeniuk, Ukrainian International journalist, lecturer, co-founder and Chief of NGO "Hromadske Television" (Ukraine's Public-Service Broadcaster).
Andrii Kulykov, honorary journalist of Ukraine, Head of the Journalistic Ethics Commission, Head of the Board at NGO "Hromadske Radio" ("Community Radio") believes that respect of readers directly depends on a correct choice of the topic: "Relevant topics can be identified only by the audience. But the choice of what to cover is always made by reporters and editors. This is not an easy decision. It is impossible to write about everyone and everything. The author's own assessment should consider the interests of readers".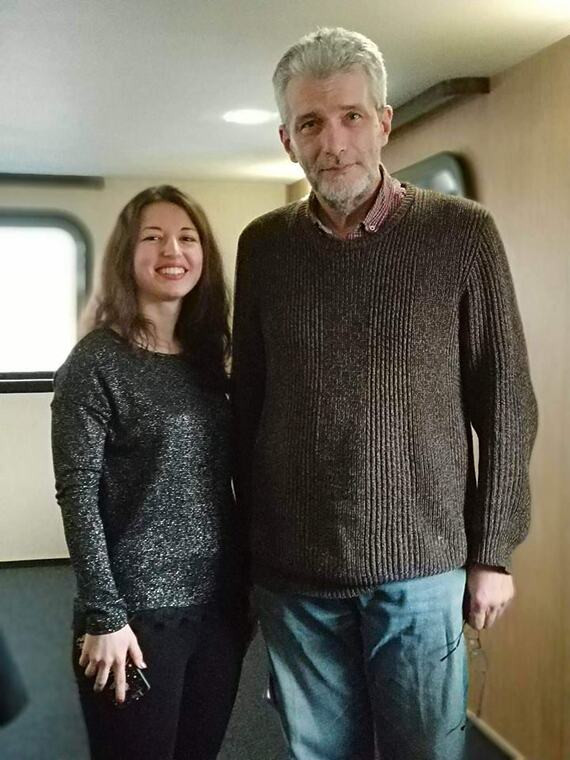 About how the politicians are put up on the screen was told by Liudmyla Fedorchuk, a journalist, lecturer at TV and Radio Broadcast Department, Institute of Journalism, Taras Shevchenko Kyiv National University. The expert informed about peculiarities of film editing, selection of successful takes for a beautiful TV picture.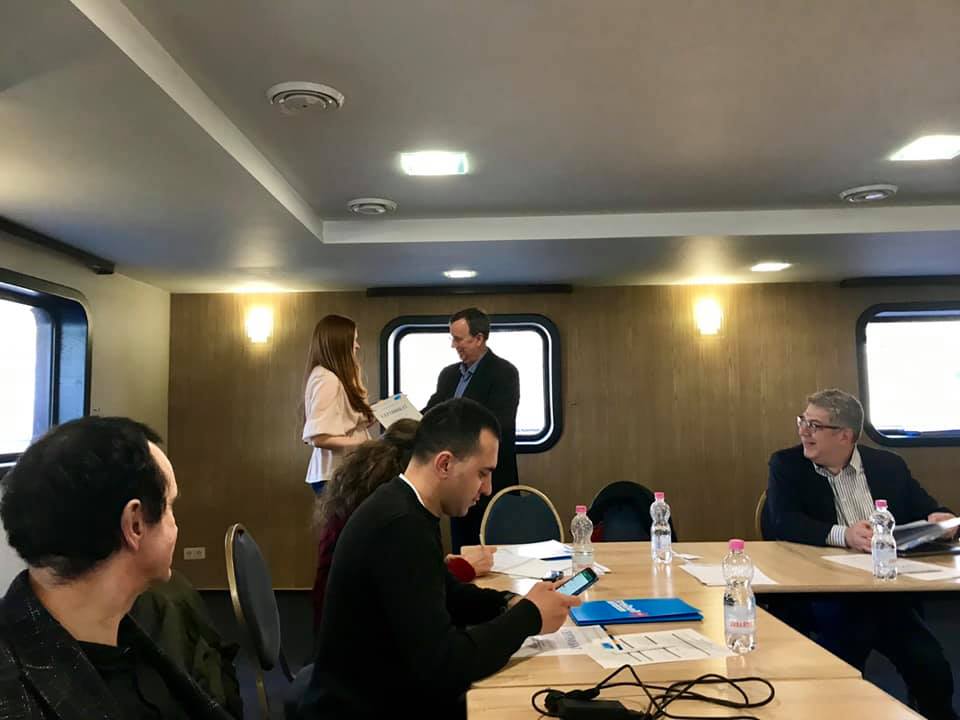 Large-scale three-year joint project of the Academy of Ukrainian Press and Friedrich Naumann Foundation for Freedom (with the support of the Ministry of Foreign Affairs of Germany) is aimed at improving the level of competence among Ukrainian journalists.
Gefördert durсh die Bundesrepublik Deutschland
With the support of Federal Republic of Germany