Not every reporter is keen on the topic of conflict in Donbas. As we live in the post-truth era and war in the east of Ukraine is ruining the pillars of state and threaten to thousands of lives, the question of professional reporter's job is currently raised.
Those responsible for informing people are facing with more and more complex issues in their activity:
Why should you be impartial when your country is under attack?!

What mistakes can be catastrophic?

Where and how to find the topics for news or analytics, if you are in a conflict zone?

Where to find a shelter when shelling has begun during data collection?

How to provide first aid in case of slight physical injury?

What to do if you are dangerously injured?

What questions can you ask the defense forces?

How to deal with the confidential information?
To respond these questions, on May 28-30, 2019 the Academy of Ukrainian Press with the support of Konrad Adenauer Foundation in Ukraine conducted a three-day training in town Vinnytsia on preparation of journalists for activity in crisis situations.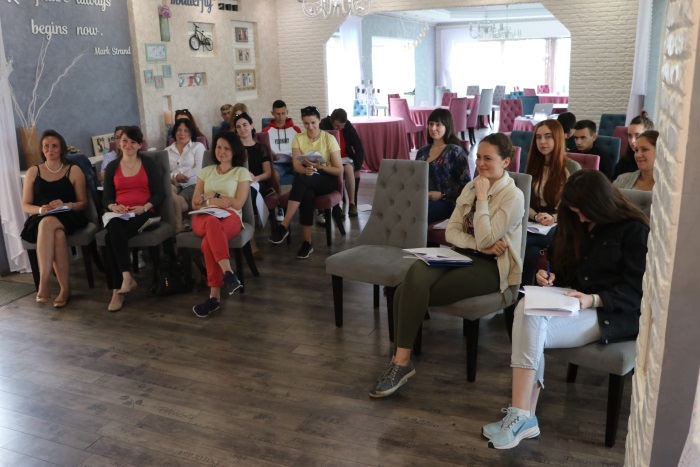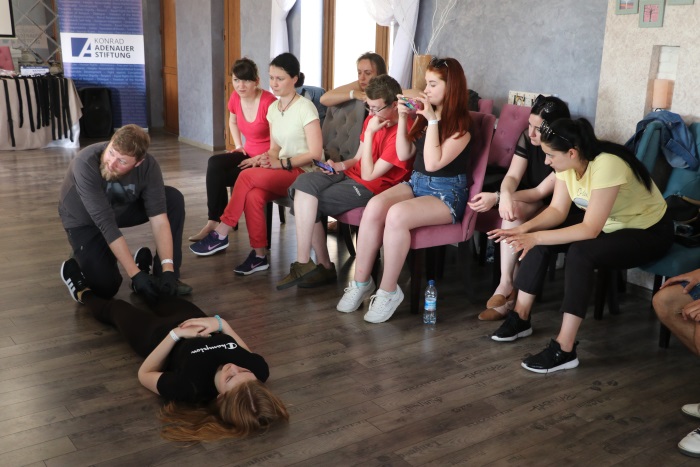 'Quality conflict coverage helps not just realize the conflict roots and assess its real stage, but also creates the media environment for a dialogue,' mentioned Kateryna Bilotserkovets, project coordinator at Konrad Adenauer Foundation, 'The Foundation's activity in the field of media development is aimed at increasing professional level of journalists as well as supporting free and responsible news coverage and following the ethical norms. Real patriotism of reporter lies precisely in professional coverage of events, when he or she provides the audience with the information based on facts, shows humanism, tells the truth, even if it is sad.'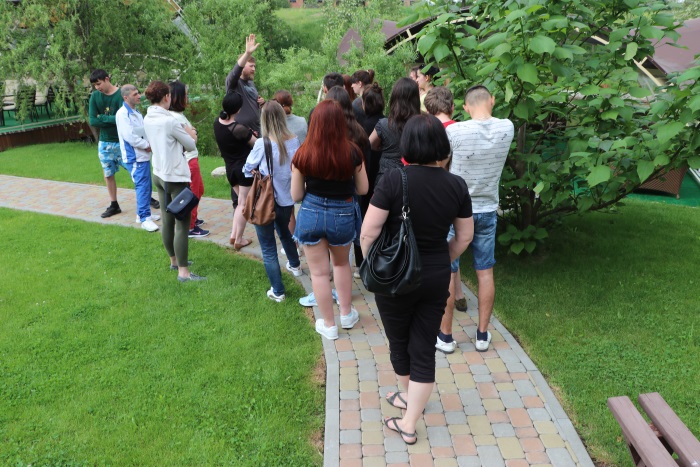 Valeriy Ivanov, President of the Academy of Ukrainian Press, also mentioned that patriotism sometimes becomes negative in professional reporter's activity when the margin of adequate perception of events is broken, when one starts giving extra colors to the facts, making a good look to them – this is a result of losing reliability. And without it a journalist cannot be useful for the audience. Not all are following the internationally accepted standards of journalism and it is not going about how to write or how to behave at work, how to talk, how to respond, how to observe. By conducting such events, we are trying to provide the growth of journalistic personnel so that they avoid the criticism of opponents.
The event was organized by the Academy of Ukrainian Press with the support of Konrad Adenauer Foundation in Ukraine