On May 14-15, 2019, students of Kherson State Universtity (city Kherson) and Petro Mohyla Black Sea National University (city Mykolaiv) took part in the authentic training of prof. Tetiana Ivanova (E.d.D), media expert "Get to know: be media literate!". The event was organized by the Academy of Ukrainian
Press with the support of Internews.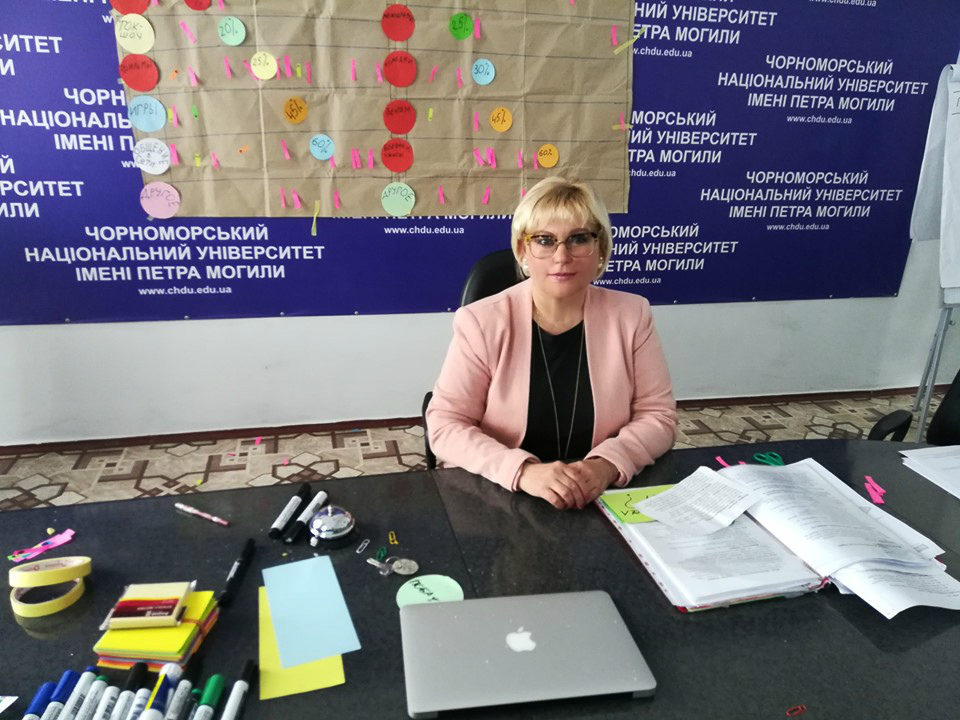 We express our acknowledgments to Yana Havrylova, Olha Rembetska and Tetiana Monakhova for their encouragement of students to participate in training.
Undoubtfully, it is told a lot about the relevance and importance of critical thinking development towards media, and there are enough curricula prepared by the Academy of Ukrainian Press on this topic. So, what are these events special about?
It is worthy of note, that people from different parts of Ukraine perceive the basic training agenda in different ways. Every next audience figures out new senses, opens new horizons for one's personal media literacy development. 
What was then typical to the youth from southern areas of our country? Which value did they explore while taking part in training? As the participants expressed their impressions after training, all the modules and topics were useful. Students of Kherson State Universtity prepared a video tape on this
matter that is available under the link:
https://www.youtube.com/watch?v=rKK7k7B6GHg&feature=share
Below we gave information that students found as the most important:
1. How media make a psychological impact on our subconsciousness to strengthen their influence (game-voting "Balance of News"; the notion of "fatics" and "News for a Doggy")
2. Brain storm discussion on the topic: what is the purpose of more expanding media propaganda instead of just informing people? Who is getting benefits from it?
3. Finally, the ways of countering media manipulations. Selection of valuable and important information and living "a current day" instead of observing one's life in social media. And, the most important case: how to train one's skill to dedicate time to what is "sour" (goal planning, defining one's life values), so that what is "sweet" (searching in web, internet entertainments) would be a short moment in life, not its sense and the basic time-taking thing.
This event was made possible due to the support of the American people, which was provided through the USAID "Media Program in Ukraine" project implemented by the international organization Internews. The content of the materials is solely the responsibility of the Academy of Ukrainian Press and does not necessarily reflect the views of USAID, the US government and Internews.